#latest #server #software
#
Sorry, admins: Microsoft says NO new Windows Server until 2016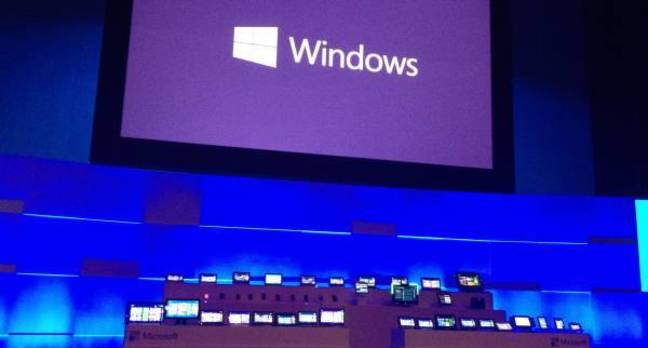 While it's looking like the final version of Windows 10 for client PCs could ship before the end of the year, it seems data center admins needn't hold their breaths. Microsoft confirmed on Friday that the next version of Windows Server won't arrive until 2016.
"As we continue to advance the development of these products, we plan to release further previews through the remainder of 2015, with the final release in 2016," Redmond's Enterprise Cloud team said in a blog post. "Our next preview is planned for the spring of 2015."
As a consolation prize, however, Redmond says that the next version of System Center Configuration Manager, which will include support for managing Windows 10 clients, will ship "in a timeframe that aligns with Windows."
The new schedule doesn't necessarily mean the next Windows Server has been delayed, because Microsoft has not previously offered a specific timeframe for the release (or, for that matter, for the release of Windows 10).
The software giant quietly offered a Technical Preview of the server OS in October, shortly after flinging the Windows 10 Technical Preview to the public, but that version is still missing lots of features planned for the final release.
Among the big updates planned for Windows Server is support for containerized applications based on the Docker image file format. Microsoft, which has partnered with Docker to develop the tech, says this will be a Server-only feature that won't be available in client Windows 10.
Also planned are updates to Active Directory Federation Services, Remote Desktop Services, PowerShell, Hyper-V, and improvements to clustering, networking, and storage.
Although Microsoft seems keen to ship the final update next year, it has not said whether the product will be called Windows Server 2016 or something else.
The Enterprise Cloud team said to expect more updates on what's coming in the next release of Windows Server at its inaugural Ignite conference, which will take the place of the former TechNet show and several of Microsoft's smaller, server-themed conferences from May 4–8 in Chicago. ®
Next Generation Endpoint: Hype or Hope?
Addressing the trends that have emerged to deal with malware challenges on the endpoint and presents customers with the information necessary to evaluate the right approach for their organisation.
Road map for the data driven enterprise
Over recent years data has gone from something 'out there', in databases or management systems, to where we are today.
The total economic impact of the smart communications solution
The company offers a range of solutions including SmartCOMM, SmartDX, SmartCORR for Salesforce, and SMARTCaaS for Partners.
Serving Over 30 Million Mailboxes with Greater Flexibility and Resilience
Comcast Cable is one of the world's largest video, high-speed Internet and phone providers to residential customers and businesses.
Most read

€100 'typewriter' turns out to be €45,000 Enigma machine

Russia, China vow to kill off VPNs, Tor browser

The life and times of Surface, Microsoft's odds-defying fondleslab

NASA flies plane through Earthly shadow of Kuiper Belt object

Hey, remember that monkey selfie copyright drama a few years ago? Get this – It's just hit the US appeals courts
Spotlight
Looking for an Ubuntu Unity close cousin? Elementary, my dear.

'OK, everyone. Stop typing, this software is DONE,' said no one ever

At the feet of the Great Monad, or, How the functional programming craze plays out

Distro watch for Ubuntu lovers: What's ahead in Linux land

The eternal battle for OpenStack's soul will conclude in three years. Again

Bye bye MP3: You sucked the life out of music. But vinyl is just as warped

Kill Google AMP before it KILLS the web

Windows 10: Triumphs and tragedies from Microsoft Build
Sponsored links
Get The Register's Headlines in your inbox daily – quick signup!